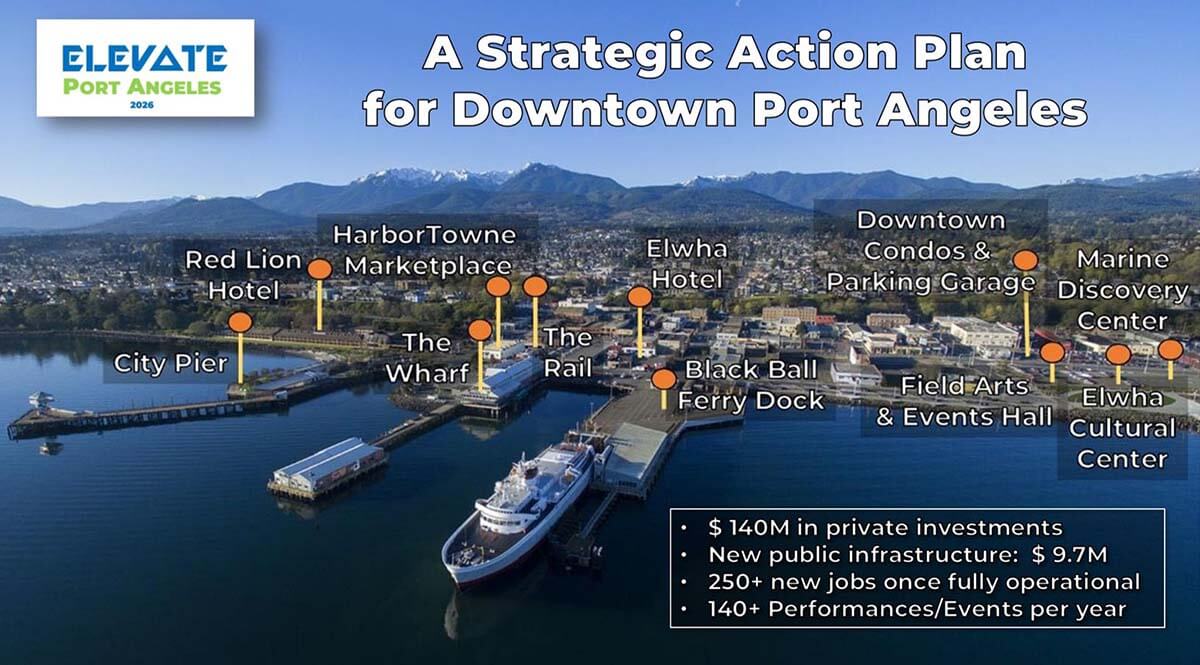 Unprecedented private investment and development is occurring in downtown Port Angeles, and elsewhere throughout the city.  The Port Angeles Chamber of Commerce has worked with investors/developers, downtown merchants and property owners, City and County representatives, and other community stakeholders to articulate a consensus vision for the downtown business district and create the strategic, actionable roadmap we are using to achieve that vision.
Our overarching goal is to transform the downtown district over this five-year period to a desirable destination and basecamp where people come for its unique attractions, amenities, services, and optimal launch point to the numerous experiences available throughout the North Olympic Peninsula.
The roadmap we are using contains 64 actions, divided into four main categories, to be completed between 2022 and 2026.  ELEVATE PA 2026 is led by a Steering Committee comprised of downtown business and property owners, as well as representatives from the business community, and is currently being administered by the Port Angeles Chamber of Commerce.
There has never been a better time to harness momentum and together embrace a new vision for our downtown.
View our ELEVATE PA 2026 Strategic Action Plan HERE.